MOROCCO DESERT LIFE
PRIVATE TOURS, DAY TRIPS, CAMEL TREKS
Morocco Desert Life :
139 Rue 1ere etage el Massira 2 Hmara, 20 000 Casablanca
Phone and WhatsApp :
+212 676 54 05 29
Email reservations :
moroccodesertlifettour@gmail.com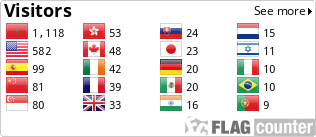 DAY 1: MARRAKECH - AIT BEN HADDOU - OUARZAZATE:
Our Morocco excursions and tours are available every day. Travel with Morocco Desert Life to explore best of Sahara. Today you will start your tour to Ouarzazate, on one of the most scenic routes in Morocco. You drive over one of the two large Atlas passes - Tizin-Tichka (2260m) and continue to the village of Ait Ben Haddou, where you will visit one of the greatest Kasbahs in Morocco, which is a UNESCO World Heritage Site since 1987th It is a beautiful example of traditional clay building architecture of the Berbers, whose walls are painted in reddish brown color and was obtained in many Hollywood films. called Ouarzazate "gateway to the desert" - fascinated with a varied and contrasting landscape: countless Kasbahs of mud, mountains and arid plains alternate. Valleys and green oases, palm groves and villages of red-brown earth to the charm of the region.
DAY 2 :DADES GORGE - TODRA GORGE - MERZOUGA:
After breakfast, take an optional walk through the Dades Gorge. Then, drive the Road of A Thousand Kasbahs, passing the village of Tinghir. Arrive at the Todra Gorge in time for lunch. Back on the desert road, journey to Merzouga, via Erfoud and Rissani. Arriving before sunset, set off by camel into the Erg Chebbi Dunes for an unforgettable night in a Berber tent. Enjoy dinner under a sky full of stars, accompanied by the rhythm of drums and songs of the Berbers and Touaregs of southern Morocco.
DAY 3: MERZOUGA EXCURSION:
Wake early to watch the sunrise from the top of a 980-foot (300-meter) high dune overlooking the border with Algeria. Return to camp for a Berber breakfast, then ride your camel back to your hotel in Merzouga.
Unwind in the hotel swimming pool before a 3.5-hour jeep tour across the desert to admire the different faces of the dunes and black volcanic rocks. Pass through small villages, stopping for lunch with a Berber family. Drive the same road used in the famous Paris-Dakar Rally, reaching a cave where you will learn how the locals extract fossils from the heart of the earth. Return to your hotel to relax before dinner. You can take an optional night walk through the dunes to hear the sound of silence and gaze at the stars.
DAY 4 : MERZOUGA - OUARZAZATE - MARRAKECH
Drive to Khemlia village, where the locals from black Africa still practice their musical traditions. Continue to Dnit Srji Lake, a popular bird watching spot famous for its pink flamingos. Your next stop is Rissani, former economic capital of Morocco, from where the caravans leave and where a market, known for the barter of donkeys and Berber medicines takes place. Lunch will be with a Berber family that will introduce you to the 44 spices of an authentic Touareg Berber pizza. Return to Ouarzazate, passing through Nakob village and the Draa Valley, stopping for tea at Agdz.We explore the town of Ouarzazate, the Kasbah of Taourirt and the Atlas Studios, the largest and most famous film studio in Africa. Back on the road, head to the Fint Oasis, before driving back over the winding Tizi-n-Tichka pass to Marrakech. Morocco Desert Life team would like to thank you for our trust,we wish you happy return home.
We organize private

private 4 days Marrakech tour to Erg Chebbi camp

wonderful day out at the Atlas Mountains
You'll learn all about its fascinating history while wandering around the colourful and chaotic streets and make a trip to the spectacular Atlas Mountains.
Morocco will open your eyes to a world of history, a rich culture and magnificent rural and urban landscapes.
INCLUDED / NOT INCLUDED
MARRAKECH DESERT TRIP:
All hotels pick up, private transfer for Morocco private tour
Dinners and breakfasts as per itinerary
Camel trek in Sahara desert with local guide
Dinners and breakfasts as per itinerary
Lunches and soft drinks during the private tour
TOUR FROM MARRAKECH:
Please let us know how many person travelling with you, tell us date of your travel and type of accommodation (standard or luxury).

We will calculate best possible price for your tour in Morocco.
Price Quote
2 DAYS ZAGORA DESERT TOUR
3 DAYS MERZOUGA SAHARA TOUR
3 DAYS ERG CHEBBI TOUR TO FES
4 DAYS SAHARA TOUR MARRAKECH
PRIVATE MARRAKECH TOURS

TO EXPLORE SAHARA DESERT VIA ATLAS MOUNTAINS
2 DAYS MERZOUGA TOUR FROM FES
4 DAYS ERG CHEBBI TOUR TO MARRAKECH
3 DAYS FES SAHARA TOUR TO MARRAKECH
5 DAYS FES TO MARRAKECH DESERT TRAVEL
PRIVATE FES TO MARRAKECH TRIPS

VIA MERZOUGA DESERT
4 DAYS CASABLANCA DESERT TOUR
5 DAYS DESERT TOUR FROM CASABLANCA
7 DAYS PRIVATE DESERT TOUR
9 DAYS ADVENTURE IN MOROCCO
PRIVATE CASABLANCA MOROCCO TOURS

TO CHEFCHAOUEN, FES, MERZOUGA AND MARRAKECH
On this 2-day Marrakech trip we spend one night in a desert camp under the stars in Zagora. We visit Unesco site of Ait Benhaddou before we reach Ouarzazate.
2 DAYS TOUR FROM MARRAKECH TO ZAGORA DESERT
A 3-day Marrakech to Moroccan Sahara desert is definitely an experience everyone should have at least once in their lifetime. We travel to Merzouga via Dades.
read more
3 DAYS TRAVEL FROM MARRAKECH TO MERZOUGA DESERT
In this 3-day tour, we experience the beauty of the Atlas Mountains, famous Kasbahs, valleys, gorges, desert and Berber hospitality in Merzouga.
3 DAYS TOUR FROM MARRAKECH TO MERZOUGA AND FES