MOROCCO DESERT LIFE
PRIVATE TOURS, DAY TRIPS, CAMEL TREKS
Morocco Desert Life :
139 Rue 1ere etage el Massira 2 Hmara, 20 000 Casablanca
Phone and WhatsApp :
+212 676 54 05 29
Email reservations :
moroccodesertlifettour@gmail.com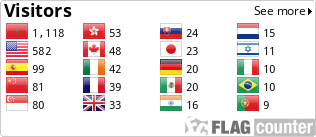 DAY 1: CASABLANCA - RABAT.
Tours from Casablanca are available every day. Travel with Morocco Desert Life to explore best of Sahara. We meet and greet at Casablanca airport, then discover the economic capital of the kingdom and its largest city. Start your Casablanca city tour with a visit to the exterior of the splendid Hassan II Mosque, then visit Habous Charter, the oldest area in Casablanca. Depart along the coast to visit the political capital of Morocco: Rabat. Begin your discovery of this imperial city with a walk around the entrance to the Royal Palace with its beautiful mosaics and lovely gardens. Next to the palace, you will see the impressive and unmatched Mohammed V Mausoleum and the Hassan Tower, the landmark of Rabat and one of the oldest mosques. Overnight in Rabat.
DAY 2 :RABAT - MEKNES - VOLUBILIS - FES:
Today after breakfast, we visit to the Oudaya Kasbah: Rabat's old medina and Chella Necropolis where the Roman and Islamic ruins lay side by side whispering endless stories of centuries past. Leave Rabat passing vast agricultural fields to the second imperial city of Meknes to take pictures of the massive Bab El Mansour Gate. The city tour of Meknes includes the Harri Souani stables, the old medina and the beautiful royal palace. Depart for the sacred city of Moulay Idriss. You may have time for a stop at this beautiful little city before visiting the Roman ruins of Volubilis. Volubilis is a truly impressive setting selected by UNESCO as a cultural heritage for humanity. Overnight in Fes.
DAY 3: MEDINA OF FES SIGHTSEEING TOUR:
Enjoy a guided half day city tour of Fes, Morocco's spiritual and intellectual capital and home to the largest old Medina in the world. The city's numerous monuments have thousands of stories to tell, visit Jemaa El Karaouyine (the first university to be established in the world), the Mederssa Bounania, the tanneries and artisan quarters and the fascinating souks are just some of the many places to see. Overnight in Fes.
DAY 4 : FES - MIDELT - ERFOUD - DESERT
Today we continue our private Casablanca tour through the Dades valley towards Ouarzazate passing the route of the 1000's Kasbahs. We will stop at Kalaat Mgouna which is the centre of roses valley. Here we may purchase the rosewater, which is local famous product made from roses. We will visit Ouarzazate movie studio, and also local kasbah in the city.
DAY 5 : MERZOUGA 4X4 EXCURSION
After breakfast, we enjoy tour around the dunes via the oasis of Merzouga, the Khamlia village to visit the Gnawa's village, originally slaves brought from darker-skin africa, to listen to their spiritual music, then continue to meet desert nomads in their tents, and discover a new sense of life. Not far away there's the lake of Merzouga, with its bird populations, you'll leave for Rissani. Once called Sijilmassa, this was the meeting place for the salt caravans, coming from Timbuktu in Mali. After a lunch pizza in Rissani you will travel back to your amazing Kasbah hotel at edge of the golden sand dunes, relax beside the swimming pool. Here all unnecessary luggages can be left in safe rooms at the hotel. The one hour and a half camel trek will take us to a Berber camp in the middle of the Erg Chebbi sand dunes. The camp consists of three comfortable Berber tents equipped with mattresses, linen, toilets, a restaurant, and a kitchen. The evening will consist shooting stars show, then dinner followed by a traditional music show and overnight in a nomad camp in tents.
Visit Sahara desert in

7 days Morocco travel from Casablanca in private transfer
Enjoy guided tour of the Fes medina, one of the worlds largest walled in cities. You will explore the narrow streets lined with fresh fruit, mounds of spices, intricately woven carpets and many other art objects of Morocco.
We will take you up into the Middle Atlas Mountains and along the base of the High Atlas Mountains.
INCLUDED / NOT INCLUDED
CASABLANCA DESERT TRIP:
All hotels pick up, private transfer for Casablanca private tour
Dinners and breakfasts as per itinerary
Camel trek in Sahara desert with local guide
Dinners and breakfasts as per itinerary
Lunches and soft drinks during the private tour
TOUR FROM CASABLANCA:
Please let us know how many person travelling with you, tell us date of your travel and type of accommodation (standard or luxury).

We will calculate best possible price for your tour in Morocco.
Price Quote
DAY 6 : MERZOUGA - TODRA GORGES - DADES VALLEY - OUARZAZATE
We ride camels back to the hotel for breakfast before driving to Tinghir via Rissani and Tinjdad. Tinghir is a beautiful and green valley more than 40 km in length. The valley is rich with palm trees, olives, almonds and many other crops. We stop to enjoy a few minutes walk through the valley. Just north of Tinghir is Todra Gorge, a 300m deep cut wall into the mountains of the High Atlas and one of the rarest landscapes ever. Continue the tour via the Dades Valley to Morocco's version of Hollywood, Ouarzazate. Overnight in Ouarzazate
DAY 7 : OUARZAZATE - AIT BEN HADDOU - ATLAS MOUNTAINS - MARRAKECH
Today we visit the Tourirt Kasbah, considered one of the most beautiful kasbahs in Morocco and Tifoultout Kasbah with its remarkable views over the valley. Visit the cinematographic studios where many great films were and are still being shot. Continue on to the wonderful fortified village of Ait Ben Haddou, the most spectacular fortress village in the south of Morocco and where many great films such as were Lawrence of Arabia (1962), Jesus of Nazareth (1977), The Jewel of the Nile (1985), The Living Daylights (1987), The Sheltering Sky (1990), Kundun (1997), The Mummy (1999), Gladiator (2000), Alexander (2004) have been shot. Depart Ait Ben Haddou crossing the High Atlas Mountains via spectacular Tiz-In Tichka pass (2260m) to Marrakech. Overnight in Marrakech. Morocco Desert Life team would like to thank you for our trust,we wish you happy return home.
2 DAYS ZAGORA DESERT TOUR
3 DAYS MERZOUGA SAHARA TOUR
3 DAYS ERG CHEBBI TOUR TO FES
4 DAYS SAHARA TOUR MARRAKECH
PRIVATE MARRAKECH TOURS

TO EXPLORE SAHARA DESERT VIA ATLAS MOUNTAINS
2 DAYS MERZOUGA TOUR FROM FES
4 DAYS ERG CHEBBI TOUR TO MARRAKECH
3 DAYS FES SAHARA TOUR TO MARRAKECH
5 DAYS FES TO MARRAKECH DESERT TRAVEL
PRIVATE FES TO MARRAKECH TRIPS

VIA MERZOUGA DESERT
4 DAYS CASABLANCA DESERT TOUR
5 DAYS DESERT TOUR FROM CASABLANCA
7 DAYS PRIVATE DESERT TOUR
9 DAYS ADVENTURE IN MOROCCO
PRIVATE CASABLANCA MOROCCO TOURS

TO CHEFCHAOUEN, FES, MERZOUGA AND MARRAKECH
On this 2-day Marrakech trip we spend one night in a desert camp under the stars in Zagora. We visit Unesco site of Ait Benhaddou before we reach Ouarzazate.
2 DAYS TOUR FROM MARRAKECH TO ZAGORA DESERT
A 3-day Marrakech to Moroccan Sahara desert is definitely an experience everyone should have at least once in their lifetime. We travel to Merzouga via Dades.
read more
3 DAYS TRAVEL FROM MARRAKECH TO MERZOUGA DESERT
In this 3-day tour, we experience the beauty of the Atlas Mountains, famous Kasbahs, valleys, gorges, desert and Berber hospitality in Merzouga.
3 DAYS TOUR FROM MARRAKECH TO MERZOUGA AND FES