MOROCCO DESERT LIFE
PRIVATE TOURS, DAY TRIPS, CAMEL TREKS
Morocco Desert Life :
139 Rue 1ere etage el Massira 2 Hmara, 20 000 Casablanca
Phone and WhatsApp :
+212 676 54 05 29
Email reservations :
moroccodesertlifettour@gmail.com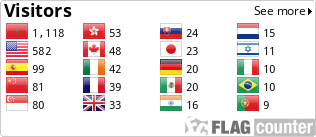 DAY 1: CASABLANCA
Tours from Casablanca are available every day. Travel with Morocco Desert Life to explore best of Sahara. Upon arrival in Casablanca, you will be met and transferred to your hotel. We will enjoy a guided tour to the Hassan II, one of the world's biggest mosques. Overnight in local hotel.
DAY 2 :CASABLANCA - RABAT - CHEFCHAOUEN:
Today after breakfast, you will leave towards Chefchaouen, the famous blue city of Morocco in the Rif Mountains. On route, you will stop at Rabat, the capital city and residence of the King, for lunch and a time to enjoy the beautiful coastal city. After lunch you will continue on to Chefchaouen for the night.
DAY 3: CHEFCHAOUEN FREE PROGRAM:
After breakfast, you will have a tour of this "cool" blue town, tucked away in the mountains. You will enjoy the relaxed atmosphere of the Rif Mountains.
DAY 4 : CHEFCHAOUEN - VOLUBILIS - FES
Today we will set out in the morning to the ancient Roman ruins of Volubilis. You will spend the morning exploring the 2000-year-old ruins and getting a picture of life during the Roman Empire. Lunch will be taken in Meknes one of Morocco's Imperial cities. After lunch, your guide will take you on a tour of Meknes, and then you will head off to Fes, the cultural and spiritual capital of Morocco.
DAY 5 : DAY TRIP OF FES MEDINA
You will explore the narrow streets lined with fresh fruit, mounds of spices, intricately woven Berber carpets and many other art objects of Morocco. A visit to the Kings Palace, the tanneries, and potters are just a few places you will experience. For lunch you will eat in traditional restaurant in the heart of the medina. After lunch you will complete the tour and return to your hotel for the evening.
DAY 6 : FES - IFRAN - MIDELT - ERFOUD - RISSANI - MERZOUGA - ERG CHEBBI DESERT CAMP
Today we drive across the Middle Atlas Mountains. Most of the day will be spent winding your way through the beautiful forests, jagged rock faces, and Berber villages as you cross the Atlas Mountains and begin to descend towards the Sahara Desert. Half way, you will stop for lunch in the town of Midelt, Then to Erfoud, famous for its fossils and rocks. will head off in some 4-wheel drive vehicles across the barren land to the majestic Sahara sand dunes. On arrival at the hotel in Merzouga, a hot shower and relaxing with a cup of tea at the hotel before setting off by camel for a trek out to the oasis where you will spend the night in Berber tents.
DAY 7 : MERZOUGA CAMEL RIDE - TODRA GORGES - DADES GORGES.
Today we will return by camel to the 4x4s and head back to Erfoud. From Erfoud you set out behind the High Atlas Mountains on route to the Todra Gorges. In the afternoon, you will take a walk up in the towering Todra Gorges (600 feet high). The picturesque river valleys make for a beautiful journey towards the southeast of Morocco. You will stay the night in Boulemane near the Dades Gorges before you cross the High Atlas Mountains.
Private travel in

9 days around Morocco trip from Casablanca
Explore Morocco in private Tour from Casablanca. We will visit Fes , and we experience camel ride in Sahara desert and we sleep in desert tents.
Explore kasbah of Ait Benhaddou , Dades gorges and Todra Gorges.
INCLUDED / NOT INCLUDED
CASABLANCA DESERT TRIP:
All hotels pick up, private transfer for Casablanca private tour
Dinners and breakfasts as per itinerary
Camel trek in Sahara desert with local guide
Dinners and breakfasts as per itinerary
Lunches and soft drinks during the private tour
TOUR FROM CASABLANCA:
Please let us know how many person travelling with you, tell us date of your travel and type of accommodation (standard or luxury).

We will calculate best possible price for your tour in Morocco.
Price Quote
DAY 8: DADES GORGES - ROSES VALLEY - OUARZAZATE - AIT BENHADDOU - ATLAS MOUNTAINS - MARRAKECH:
Today we visit kasbah Ait Benhaddou - used for more films than any other location in Morocco; films including, Lawrence of Arabia, Jesus of Nazareth, and recently The Gladiator. After your visit to this famous Kasbah, you will complete the drive over the High Atlas Mountains. Once in Marrakech, you will check into your hotel and then head off to the Djemaa el-Fna, the center square of the medina. The famous Djemaa el-Fna, is one of the center attractions of Marrakech.
DAY 9 : MARRAKECH SIGHTSEEING TOUR
Today we will enjoy a guided tour of Marrakech, the southern pearl of Morocco. You will discover the Palace of the Bahia, the Saadian Tombs, and many other hidden treasures. After lunch, you will continue with the tour on to the magnificent Koutoubia Mosque and the famous Djemaa el-Fna, one of the centre attractions of Marrakech. The tour will conclude with an exploration of the souk (market) lined with fresh fruit, mounds of spices, intricately woven Berber carpets and many other art objects of Morocco. End of the tour. Morocco Desert Life team would like to thank you for our trust,we wish you happy return home.
2 DAYS ZAGORA DESERT TOUR
3 DAYS MERZOUGA SAHARA TOUR
3 DAYS ERG CHEBBI TOUR TO FES
4 DAYS SAHARA TOUR MARRAKECH
PRIVATE MARRAKECH TOURS

TO EXPLORE SAHARA DESERT VIA ATLAS MOUNTAINS
2 DAYS MERZOUGA TOUR FROM FES
4 DAYS ERG CHEBBI TOUR TO MARRAKECH
3 DAYS FES SAHARA TOUR TO MARRAKECH
5 DAYS FES TO MARRAKECH DESERT TRAVEL
PRIVATE FES TO MARRAKECH TRIPS

VIA MERZOUGA DESERT
4 DAYS CASABLANCA DESERT TOUR
5 DAYS DESERT TOUR FROM CASABLANCA
7 DAYS PRIVATE DESERT TOUR
9 DAYS ADVENTURE IN MOROCCO
PRIVATE CASABLANCA MOROCCO TOURS

TO CHEFCHAOUEN, FES, MERZOUGA AND MARRAKECH
On this 2-day Marrakech trip we spend one night in a desert camp under the stars in Zagora. We visit Unesco site of Ait Benhaddou before we reach Ouarzazate.
2 DAYS TOUR FROM MARRAKECH TO ZAGORA DESERT
A 3-day Marrakech to Moroccan Sahara desert is definitely an experience everyone should have at least once in their lifetime. We travel to Merzouga via Dades.
read more
3 DAYS TRAVEL FROM MARRAKECH TO MERZOUGA DESERT
In this 3-day tour, we experience the beauty of the Atlas Mountains, famous Kasbahs, valleys, gorges, desert and Berber hospitality in Merzouga.
3 DAYS TOUR FROM MARRAKECH TO MERZOUGA AND FES