MOROCCO DESERT LIFE
PRIVATE TOURS, DAY TRIPS, CAMEL TREKS
Morocco Desert Life :
139 Rue 1ere etage el Massira 2 Hmara, 20 000 Casablanca
Phone and WhatsApp
+212 676 54 05 29
Email reservations :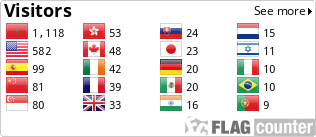 We offer Merzouga desert excursions with professional guides and instructor. We explore desert by quad or buggy.
read more
ERG CHEBBI QUAD & BUGGY ACTIVITY IN MERZOUGA DESERT
We offer 4x4 Merzouga desert tour and excursion in Sahara desert dunes with experienced driver.
read more
MERZOUGA 4X4 EXCURSION ACTIVITY IN ERG CHEBBI DESERT
Cooking lesson is special experience to give you the idea and knowledge of Moroccan meals. You will join a local family in their house.
read more
MERZOUGA COOKING LESSON ACTIVITY IN ERG CHEBBI DESERT
PRIVATE MERZOUGA DAY TRIPS

AND EXCURSIONS IN ERG CHEBBI