MOROCCO DESERT LIFE
PRIVATE TOURS, DAY TRIPS, CAMEL TREKS
Morocco Desert Life :
139 Rue 1ere etage el Massira 2 Hmara, 20 000 Casablanca
Phone and WhatsApp :
+212 676 54 05 29
Email reservations :
moroccodesertlifettour@gmail.com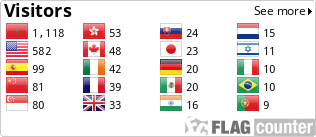 DAY 1: MARRAKECH - AIT BENHADDOU - OUARZAZATE - DRAA VALLEY - ZAGORA DESERT:
Our Morocco excursions and tours are available every day. Travel with Morocco Desert Life to explore best of Sahara. We depart early in the morning and immediately witness some of the beauty that Morocco has to offer. You'll be stunned by the valleys and hills as you travel 7400 feet up in your air-conditioned vehicle. You'll quickly arrive at the ksar of Ait Ben Haddou, located along the former caravan route between the Sahara and Marrakech. You may get the feeling that you've been here before; Ait Ben Haddou has served as the backdrop for films such as "Lawrence of Arabia", "Time Bandits", "Kundun", "The Mummy", and many more. While many families here now live in modern homes, you'll get the chance to see why this has been a UNESCO World Heritage Site since 1989. You'll stop for lunch at a local restaurant.
The day continues with a drive to Ouarzazate, home to film studios and famous scenery. You'll pass through the inspiring Anti Atlas Mountains (Tizi N Tnifift), as well as Agdz and the Draa valley, famous for its palm plantations. There are over 11 million palm trees in this area - truly a sight to behold. Upon arrival in Zagora, we'll take a 1.5-hour camel ride to watch the sunset over the desert. You'll sleep like a local in a Berber tent.
DAY 2: ZAGORA DUNES - AGDZ - HIGH ATLAS - MARRAKECH
Today we wake early to experience the magic of a desert sunrise (optional). Then, enjoy breakfast before climbing back into the saddle of your camel for the ride back to the main road. Here, your minibus will be waiting to take you on a scenic drive to the world heritage village of Ait Ben Haddou. Instantly recognizable as the setting of various Hollywood epics, it's also a popular backdrop for photo shoots with international fashion magazines and agencies. Explore the Kasbah at leisure, with some free time for lunch, before the picturesque drive back to Marrakech for an estimated drop off at 6.30 pm. Morocco Desert Life team would like to thank you for our trust,we wish you happy return home.
We organize private

2 days Marrakech trip to Zagora desert

and adventure sunset camel ride
Enjoy trekking through the beautiful and stunning Zagora desert, travelling from Marrakech through the Atlas mountains and Berber Villages to the Tizi-N'Tichka pass and Ouarzazate. Spend a night in desert camp.
It is a journey well worth the effort and you will have fond memories to last you forever.
INCLUDED / NOT INCLUDED
MARRAKECH DESERT TRIP:
All hotels pick up, private transfer for Morocco private tour
Dinners and breakfasts as per itinerary
Camel trek in Sahara desert with local guide
Dinners and breakfasts as per itinerary
Lunches and soft drinks during the private tour
TOUR FROM MARRAKECH:
Please let us know how many person travelling with you, tell us date of your travel and type of accommodation (standard or luxury).

We will calculate best possible price for your tour in Morocco.
Price Quote
2 DAYS ZAGORA DESERT TOUR
3 DAYS MERZOUGA SAHARA TOUR
3 DAYS ERG CHEBBI TOUR TO FES
4 DAYS SAHARA TOUR MARRAKECH
PRIVATE MARRAKECH TOURS

TO EXPLORE SAHARA DESERT VIA ATLAS MOUNTAINS
2 DAYS MERZOUGA TOUR FROM FES
4 DAYS ERG CHEBBI TOUR TO MARRAKECH
3 DAYS FES SAHARA TOUR TO MARRAKECH
5 DAYS FES TO MARRAKECH DESERT TRAVEL
PRIVATE FES TO MARRAKECH TRIPS

VIA MERZOUGA DESERT
4 DAYS CASABLANCA DESERT TOUR
5 DAYS DESERT TOUR FROM CASABLANCA
7 DAYS PRIVATE DESERT TOUR
9 DAYS ADVENTURE IN MOROCCO
PRIVATE CASABLANCA MOROCCO TOURS

TO CHEFCHAOUEN, FES, MERZOUGA AND MARRAKECH
On this 2-day Marrakech trip we spend one night in a desert camp under the stars in Zagora. We visit Unesco site of Ait Benhaddou before we reach Ouarzazate.
2 DAYS TOUR FROM MARRAKECH TO ZAGORA DESERT
A 3-day Marrakech to Moroccan Sahara desert is definitely an experience everyone should have at least once in their lifetime. We travel to Merzouga via Dades.
read more
3 DAYS TRAVEL FROM MARRAKECH TO MERZOUGA DESERT
In this 3-day tour, we experience the beauty of the Atlas Mountains, famous Kasbahs, valleys, gorges, desert and Berber hospitality in Merzouga.
3 DAYS TOUR FROM MARRAKECH TO MERZOUGA AND FES